As one of two vol­un­teers from Ger­ma­ny, Helen is curr­ent­ly spen­ding a year vol­un­tee­ring at the Sim­ply Smi­les Children's Vil­la­ge in Oaxa­ca. She arri­ved in Mexi­co at the end of August 2023 and has star­ted working at the Children's Vil­la­ge at the begin­ning of Sep­tem­ber. We caught up with her exact­ly one month after her arri­val in Mexico.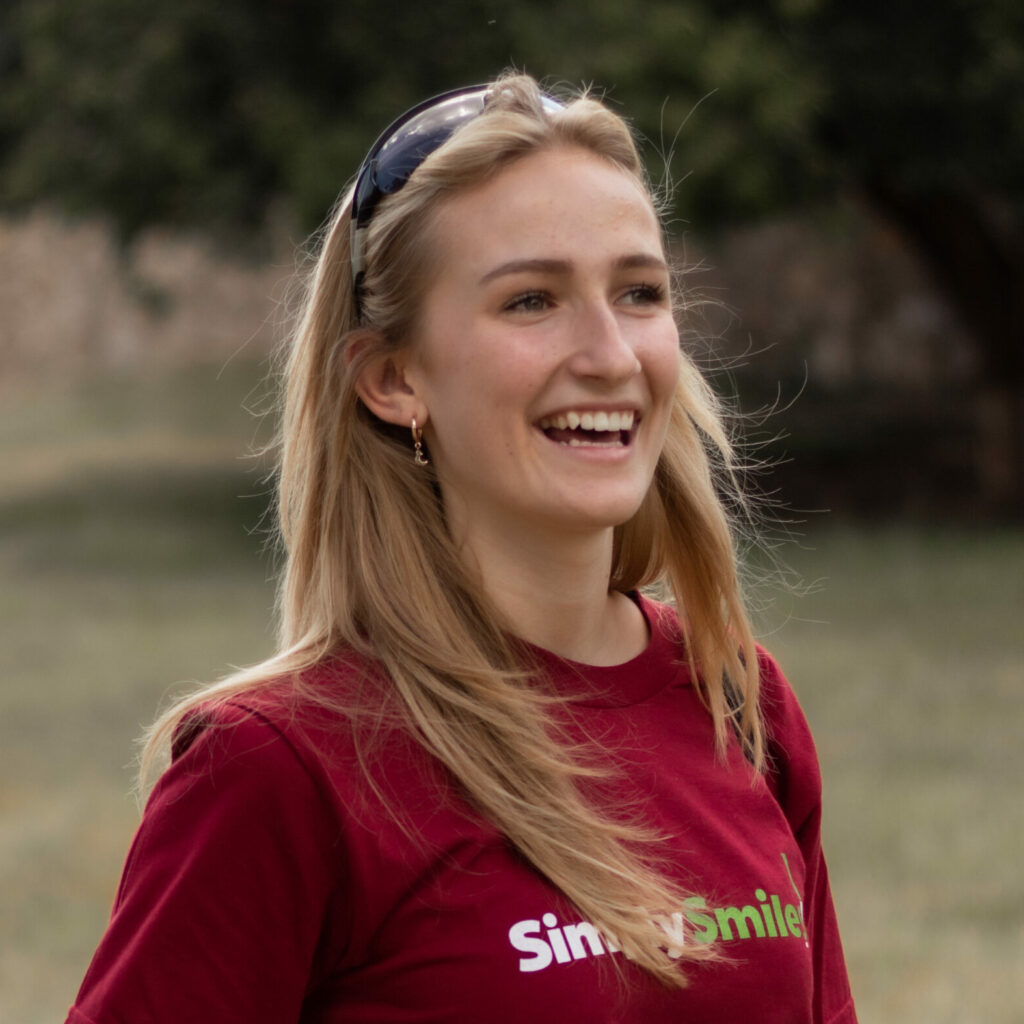 Sim­ply Smi­les: Can you brief­ly tell us a bit about yourself?
Helen: My name is Helen, I'm from Karls­ru­he, but I was born in Ber­lin and that's why my who­le fami­ly lives in Ber­lin. I have two older siblings, so I'm the youn­gest of the bunch.
I enjoy spen­ding time with my fri­ends and fami­ly. I also play the flu­te and I like music, and I real­ly enjoy dancing. I star­ted dancing bal­let when I was about four years or youn­ger, and I have been dancing regu­lar­ly until now.
Sim­ply Smi­les: What inspi­red you to go abroad for a year of vol­un­t­a­ry service?
Helen: First of all, I knew that I did­n't want to go straight to uni­ver­si­ty or start an app­ren­ti­ce­ship after school. And then, of cour­se, the­re are seve­ral opti­ons as to how you want to spend a year, and that's whe­re vol­un­t­a­ry ser­vice appea­led to me the most.
I had a fee­ling that this would be the best way for me to learn some­thing, while also being able to do some­thing meaningful. That's why it was important for me to find a pro­ject or an orga­ni­sa­ti­on whe­re I knew I would also be able to make a difference.
I also knew seve­ral peo­p­le who had alre­a­dy com­ple­ted a vol­un­t­a­ry ser­vice pro­gram abroad, and for­t­u­na­te­ly that's what gui­ded me.
And I real­ly enjoy tra­vel­ling and have tra­vel­led a lot in Euro­pe with my fami­ly. I app­re­cia­te get­ting to know new cul­tures, and the lan­guages and Mexi­co are of cour­se some­thing com­ple­te­ly dif­fe­rent com­pared to Europe!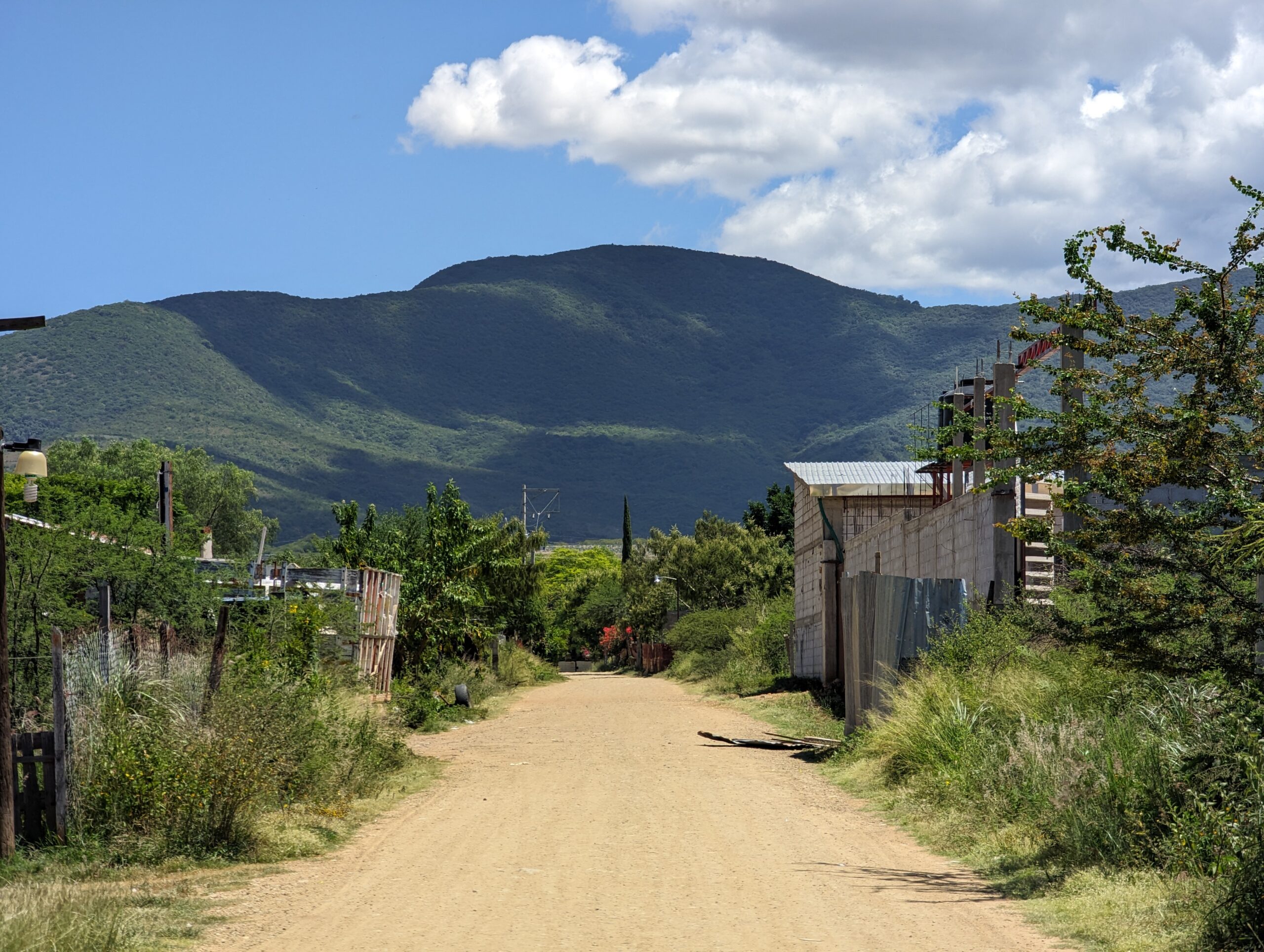 Sim­ply Smi­les: Yes­ter­day we had a con­ver­sa­ti­on whe­re we were tal­king about the gui­ding prin­ci­ples behind the work that Sim­ply Smi­les does. I would like to ask you: was the­re any­thing that you found to be noteworthy?
Helen: I real­ly have a hard time choo­sing just one sin­gle one, but what has stuck in my mind the most is the prin­ci­ple that you should always explain why you are doing some­thing. Whe­ther it's with the child­ren or with the staff working in the Children's Vil­la­ge, or just in gene­ral when you'­re inter­ac­ting with people.
I've often noti­ced – not neces­s­a­ri­ly in Mexi­co, but just in ever­y­day life in Ger­ma­ny – that if someone does­n't explain why some­thing is being done, misun­derstan­dings hap­pen and that can then lead to argu­ments or a more nega­ti­ve inter­ac­tion with ano­ther per­son. That's why I think that's a very important principle.
The other thing was "the need always trumps the obs­ta­cles." If a lot of obs­ta­cles are put in your way, to still keep at it becau­se you know how neces­sa­ry this thing is that you have set out to do. I also found that important, that you don't give up imme­dia­te­ly just becau­se some­thing seems difficult.
Sim­ply Smi­les: Is the­re any­thing you are par­ti­cu­lar­ly loo­king for­ward to during the time still ahead of you here in Mexico?
Helen: The­re are so many things I'm loo­king for­ward to! First and fore­most, that I will hop­eful­ly be able to speak Spa­nish at some point and com­mu­ni­ca­te bet­ter with peo­p­le, and that I will be able to get to know peo­p­le bet­ter as a result. I'm real­ly loo­king for­ward to that.
Try­ing more Mexi­can food – I have alre­a­dy tried so much, but the­re are so many more things that I haven't tried yet!
And also gene­ral­ly just to arri­ve a litt­le bit more, to get to know the area whe­re we live and our neigh­bors a litt­le bet­ter, and hop­eful­ly also to have a cir­cle of fri­ends here.
And I also hope that I will get a litt­le bit more of a tan. Becau­se at the moment I'm still very white! I hope that will change!